Tips To Find The Best Rhinoplasty Surgeon In Draper, UT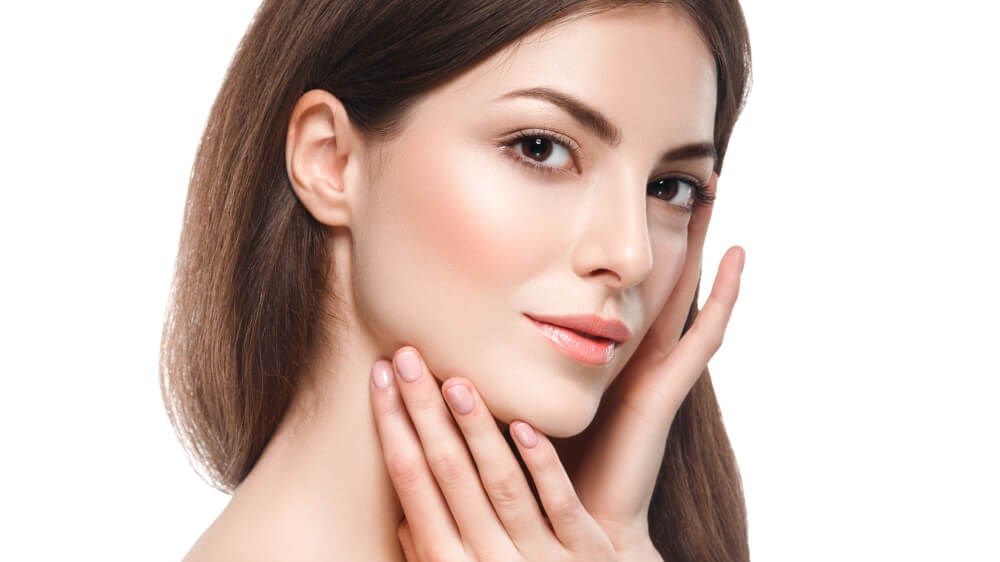 Making the decision to undergo cosmetic surgery requires a great deal of careful thought and consideration. When it comes to having a procedure on your face, in particular, choosing to go under the knife can take even more research and reflection. Without a doubt, one of the most critical aspects of a safe and successful surgery with gorgeous, long-lasting results is your selection of a surgeon.
Along with the exceptional team at Jerry Chidester, MD Plastic & Hand Surgery, board-certified plastic surgeon Dr. Jerry Chidester is internationally recognized for his skill, expertise, and stunning cosmetic outcomes. If you are considering rhinoplasty in Draper, UT – or any other exciting cosmetic procedure – use these tips to guide you through the process of selecting the most qualified and experienced surgeon possible.
What is rhinoplasty?
To better understand how to select the best rhinoplasty surgeon in Greater Salt Lake City, it is important to know some of the basics about the procedure itself. Rhinoplasty, more commonly referred to as a nose job, is a complex and delicate surgery that has a long list of both cosmetic and functional benefits for the patient. In addition to reshaping the nose for a more appealing look, rhinoplasty can also improve patients' breathing and allow them to get a more restful night's sleep. In fact, there are seemingly endless reasons that patients pursue rhinoplasty. Some of the most common concerns and complaints that can be addressed with cosmetic or medical rhinoplasty include:
Size of nose
Width of nose
Nostril size
Asymmetric nose
Crooked nose
Bump in bridge
Upturned tip
Hook on end of nose
Bulbous nasal tip
Obstructed breathing
Deviated septum
Trouble sleeping
Sleep apnea
Snoring
How do I find the best rhinoplasty surgeon?
Arguably, the most important selection you will make during the entire rhinoplasty process is choosing your surgeon. When rhinoplasty is performed by an exceptionally talented and experienced plastic surgeon, the results can be striking and last a lifetime. More important, a skilled plastic surgeon will be able to perform the procedure using the most appropriate techniques for each patient's specific anatomy, needs, and goals.
Dr. Chidester, warmly known as "Dr. Chiddy" by his patients, has established a reputation as being one of the area's top rhinoplasty surgeons, pairing the most advanced techniques and technologies with his unmatched skill for beautiful, natural-looking results time and time again.
Tips for selecting the best nose job surgeon in Draper, UT
Use these tips to find the right plastic surgeon for your rhinoplasty:
1. Schedule a consultation
2. Ask about the surgeon's training and experience
3. Read previous patient reviews and testimonials
4. Browse the surgeon's before-and-after photo galleries
5. Discuss the surgeon's knowledge and experience regarding the various types of rhinoplasty, including:
Open rhinoplasty
Closed rhinoplasty
Ethnic rhinoplasty
Medical rhinoplasty
6. Discuss your personal reasons for rhinoplasty, and make sure your surgeon understands your specific goals
7. If you are interested, ask the surgeon about alternative and/or complementary procedures
What to expect with rhinoplasty
Once you have selected your rhinoplasty, the real excitement begins! Use the time leading up to your surgery to make sure you understand what to expect during and after the procedure.
Rhinoplasty with Dr. Chiddy is performed while the patient is under general anesthesia and typically takes about 1 – 3 hours, depending on the complexity of the case and whether or not any additional procedures or treatments are being performed simultaneously. Depending on the patient's anatomy, concerns, and goals, Dr. Chiddy will either use an open or closed rhinoplasty approach, both of which are capable of producing equally fantastic results.
After the procedure, patients will return home to begin their recovery, which usually takes about 2 – 3 weeks. Patients often return to work after 1 – 2 weeks, though they may still have some bruising, swelling, and discomfort. These symptoms can be relieved with medications and cold compresses and typically resolve after a few weeks, if not sooner. It is essential that patients follow the surgeon's postoperative guidelines and instructions carefully to ensure proper healing and ideal results. These may include sleeping with your head elevated, avoiding strenuous activities, attending follow-up appointments, and taking prescribed medications as directed.
Look and feel better than ever with rhinoplasty in Draper, UT
Whether you are suffering from obstructed breathing or are unhappy with the appearance of your nose, rhinoplasty can help. If you are ready to begin exploring your Draper, UT rhinoplasty options, call the welcoming team at Jerry Chidester, MD Plastic & Hand Surgery today to schedule your private consultation with renowned board-certified plastic surgeon Dr. Jerry Chidester, aka Dr. Chiddy!