Will Rhinoplasty Surgery Make Your Nose Appear Bigger?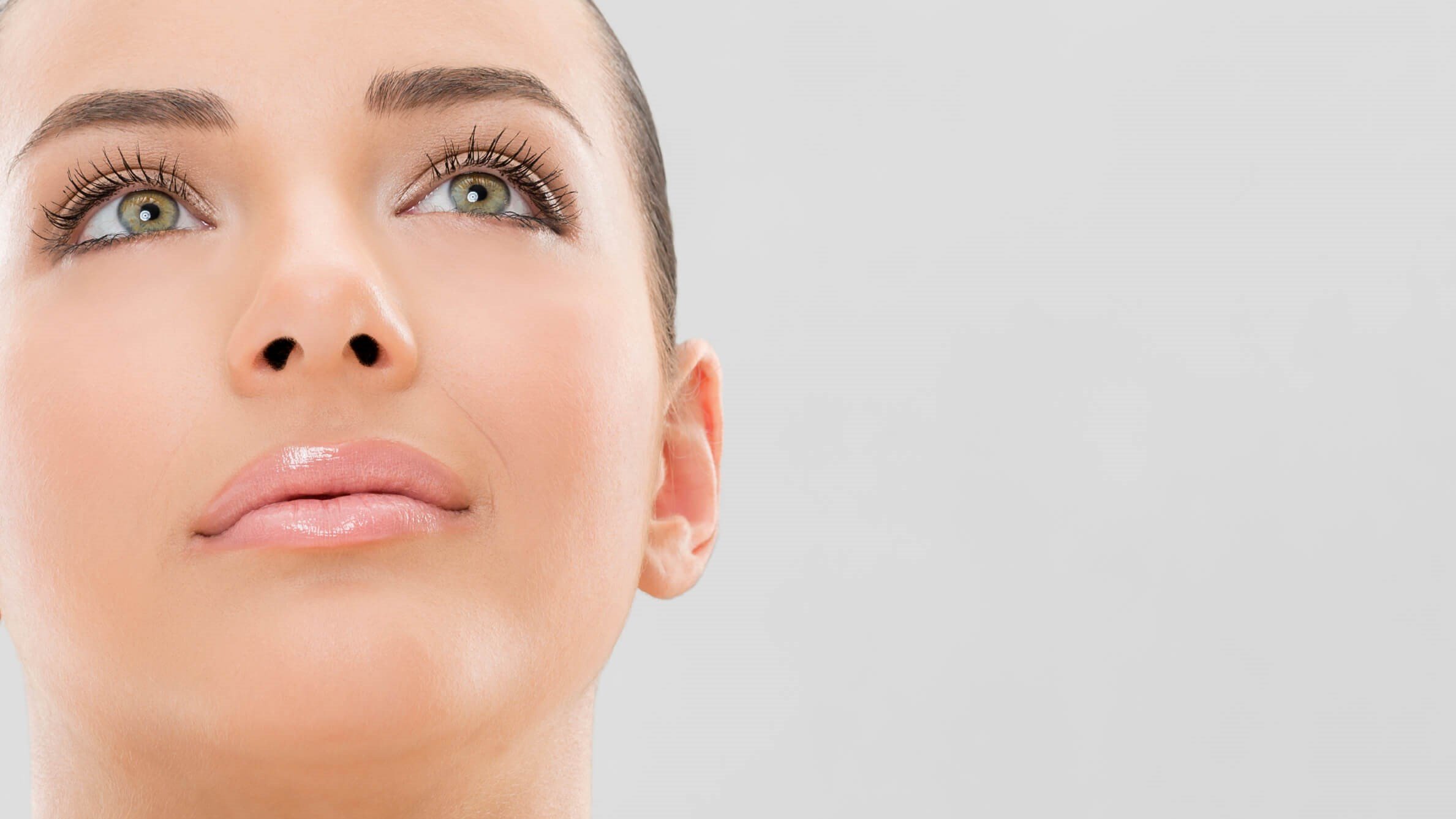 There are a number of concerns that prompt men and women to consider rhinoplasty, including breathing difficulties and cosmetic imperfections. Arguably, the most common reason that patients undergo nasal surgery, however, is to alter the overall size of their nose. In a great deal of these cases, patients feel that their nose is too large, too wide, or too prominent when compared to their other facial features. For this reason, many rhinoplasty patients have concerns about whether the procedure may further exaggerate an already large nose. Fortunately, when performed properly by a highly skilled plastic surgeon, the results of rhinoplasty can be stunning and natural-looking, complementing the rest of your face.
Renowned board-certified plastic surgeon Dr. Jerry Chidester – warmly known by his patients as Dr. Chiddy – possesses an exceptional level of skill, expertise, knowledge, and artistry in the complex and delicate techniques required during nasal surgery. Learn more about what kinds of results are possible with Draper, UT rhinoplasty at Jerry Chidester, MD Plastic & Hand Surgery, and get the peace of mind you need to make a confident decision about your procedure.
How can rhinoplasty fix my nose?
Whether you are concerned about the appearance or function of your nose – or perhaps both – rhinoplasty may be able to help you. In fact, the list of potential cosmetic and physical benefits of nose surgery in Draper, UT is virtually endless. Some of the most common nasal problems or concerns that can be addressed with rhinoplasty include:
Nose is too large
Nose is too wide
Narrow nose bridge
Bump in bridge of nose
Asymmetric nose
Small or large nostrils
Bulbous tip of nose
Upturned nose
Deviated septum
Obstructed nasal airway
Difficulty breathing
Snoring/interrupted sleep
Previously unsatisfactory nose surgery
How is rhinoplasty performed?
There are several possible approaches for rhinoplasty, each of which has a unique set of characteristics and applications. The most appropriate type of rhinoplasty for you will depend on the nature and severity of your concerns, your nasal anatomy, and other factors. During your initial consultation with Dr. Chiddy, he will thoroughly examine your nose, discuss your concerns and goals, and recommend the procedure technique that will best fit your needs. Common types of rhinoplasty surgery include:
Open rhinoplasty: involves internal and external incisions, allowing the surgeon the greatest level of visibility
Closed rhinoplasty: performed using only internal incisions within the nostrils/nasal cavity
Ethnic rhinoplasty: enhances the nose for patients of certain ethnicities while preserving their cultural identity and complementing their other facial features
Revision rhinoplasty: used to revise and improve the results of a previously performed rhinoplasty that was unsuccessful or unsatisfactory
I'm scared that rhinoplasty surgery will make my nose look bigger
Did you know that the nose is one of the few parts of the human body that never stops growing? It's easy to understand, then, why so many patients seek rhinoplasty to make the nose smaller at some point in their lifetime. It also explains why some men and women worry that rhinoplasty may make their nose appear even bigger. In reality, rhinoplasty performed by a skilled plastic surgeon can make dramatic, natural-looking, long-lasting improvements to the size of your nose. By removing cartilage and bony material, manipulating the nasal structures, and repositioning tissue, Dr. Chiddy can sculpt a more petite, attractive, and proportional nose. Even for patients who feel that their nose is actually too small, Dr. Chiddy can build up the nasal contour with cartilage grafting and other techniques.
Don't worry if your nose seems larger right after surgery
Swelling is a normal and expected part of rhinoplasty recovery and may last several days or weeks. Try not to worry if your nose looks bigger almost immediately following rhinoplasty, and it will take time for the swelling to resolve and the final results to develop. To help reduce swelling and make your recovery as comfortable and efficient as possible, make sure to follow all of Dr. Chiddy's postoperative guidelines, including sleeping with your head slightly elevated and taking medications as directed.
Get the beautiful, natural-looking nose you've always wanted with rhinoplasty in Greater Salt Lake City, UT
Being unhappy with one of the most prominent features of your face can understandably be frustrating and discouraging. For some men and women, a large nose can make them feel self-conscious and unattractive, leading to a variety of emotional and social issues. And because the nose continues to grow, the problem often gets worse. Fortunately, cosmetic surgery can be a life-changing solution for many of these men and women. If you are ready to address your cosmetic concerns and finally feel comfortable and confident about your look, call our friendly team at Jerry Chidester, MD Plastic & Hand Surgery to schedule your private consultation for Draper, UT rhinoplasty with board-certified plastic surgeon Dr. Jerry Chidester today!