When Women Should Consider Breast Lift Surgery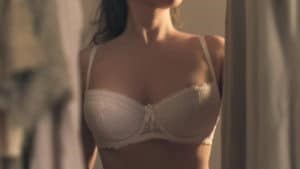 If you are a woman who is experiencing a loss in shape, size, and lift of the breasts due to significant weight loss, pregnancy, or other changes, a procedure such as a breast lift can help you restore your breasts to a more appropriate size and position on the upper body. Dr. Jerry Chidester of Salt Lake City, Utah encourages women who are unhappy with their breasts to consider a breast lift, or mastopexy, to add volume and definition while lifting them up when sagging.
What is a breast lift?
The breast lift procedure is best used for women who want to:
Increase the lift and location of the breasts on the upper body
Improve position and firmness of the breasts
Address breasts that may be sagging downward
Improve the shape and contours of the breast
Obtain a more youthful appearance to the breasts
When should a woman consider breast lift surgery?
Women who are unhappy with the appearance of their breasts, as well as the size, shape, and positioning, are welcome to speak to the team at ChidesterMD Plastic and Hand Surgery. Our plastic surgeon can evaluate a patient and determine if they are an appropriate candidate for this procedure. Women can also ask about other procedures available in our office that can be combined with their breast lift, such as a tummy tuck or a breast enlargement. Women have a wide range of cosmetic solutions available to them in our practice, and we encourage women to feel comfortable with our team to discuss their desires. Some women who are considering a breast lift may want to ask about our "mommy makeover," which addresses many problem areas of the body during one surgical procedure.
Call today to discuss your surgical needs
Women in the Salt Lake City, Utah area who are ready to take charge of their appearance are welcome to book an appointment at ChidesterMD Plastic and Hand Surgery. Dr. Jerry Chidester and his providers are pleased to help patients achieve their desired look with plastic surgery solutions. Call (801) 513-2639 to schedule your consultation visit at our office, conveniently located at 6322 South 3000 East, Suite 170.