When Is The Best Time For A Mommy Makeover?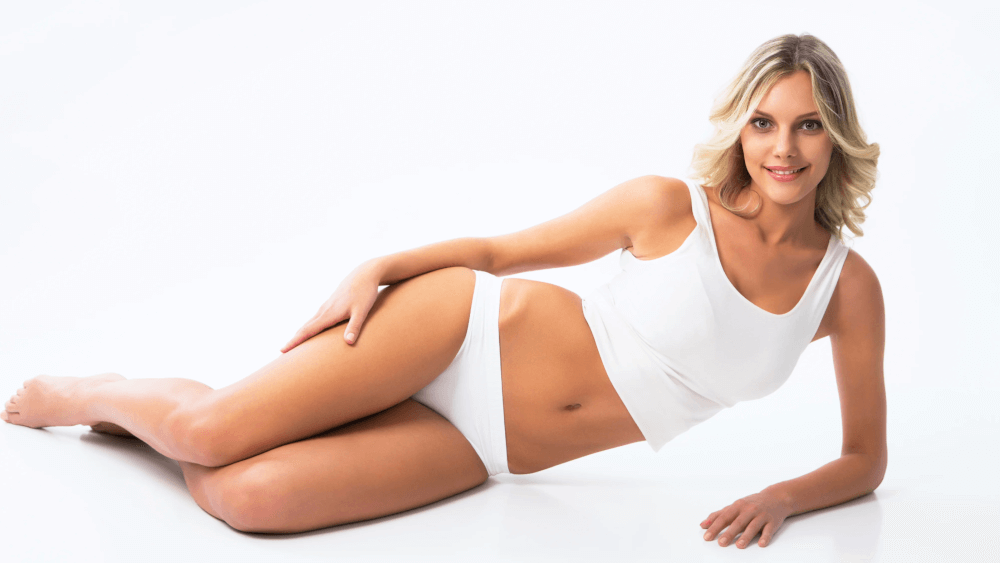 After having children, many women are, understandably, anxious to get back in shape quickly and start feeling more like themselves again. While diet and exercise may be enough for some women to achieve their goals, oftentimes, the body simply doesn't respond the way it once did. Fortunately, mommy makeover surgery gives women the life-changing opportunity to restore their pre-pregnancy figure and feel better and more confident than ever. Expert board-certified plastic and reconstructive surgeon Dr. Jerry Chidester and the caring team at Jerry Chidester, MD Plastic & Hand Surgery take great pride in helping patients get the body they've always dreamed of through mommy makeover in Greater Salt Lake City, UT. Find out more about the procedure here, including when to consider mommy makeover for the most stunning and long-lasting results.
What does mommy makeover do?
While you have probably heard of mommy makeover surgery, you may be surprised to learn that it is actually a fully customizable procedure that combines multiple treatments to address each patient's specific concerns. For the most part, mommy makeover is designed to reverse the physical effects of pregnancy, childbirth, and breastfeeding, though the procedure can certainly be beneficial even for women who have not had children but have simply experienced unwanted changes due to weight loss or aging. Some of the primary concerns that can be addressed and corrected with mommy makeover in Draper, UT include:
Loose skin
Excess skin
Deflated breasts
Lost volume in the breasts
Sagging breasts
Stubborn fat
Abdominal pooch or pouch
Diastasis recti
What procedures are included in mommy makeover?
During your initial consultation, Dr. Chidester – affectionately known to his patients as "Dr. Chiddy," will thoroughly evaluate and discuss your specific concerns and goals in order to recommend a custom-tailored surgical plan for your mommy makeover. Some of the procedures most commonly performed as part of mommy makeover surgery include:
Additionally, many patients choose to also include nonsurgical therapies, such as injectable dermal fillers, into their treatment plan to further enhance their results and achieve an even more dramatic transformation.
When should I get mommy makeover?
Making the decision to undergo cosmetic surgery is very personal, as each patient has many factors to consider, including finances, work obligations, family responsibilities, available recovery time, and others. When it comes to timing your mommy makeover, one of the most critical considerations is whether or not you plan to become pregnant again. Although getting pregnant after mommy makeover is certainly possible and perfectly safe, it can significantly compromise your results and lead to the need for a second or subsequent surgery to restore your original outcome. Furthermore, women may have a greater chance of experiencing difficulty breastfeeding after having had a previous breast augmentation and/or breast lift. For these reasons, Dr. Chiddy strongly advises women considering mommy makeover in Salt Lake City to be certain that they are done having children before undergoing surgery.
It is also important that patients understand that mommy makeover is not designed to be a weight loss solution. Small pockets of stubborn fat can definitely be removed using liposuction during mommy makeover, and loose or excess skin can be removed and tightened. However, patients should be at or near their ideal weight before undergoing a mommy makeover.
How long is mommy makeover recovery?
Another deciding factor in timing your surgery is understanding the mommy makeover recovery timeline. Depending on which procedures are performed, full mommy makeover recovery can take up to six months or longer. While most patients are able to return to work and other daily activities much sooner, the first several weeks will require plenty of downtime, rest, and help around the house. For patients who undergo tummy tuck during mommy makeover, it may take 1 – 2 weeks before they are even able to stand fully upright. Patients are advised that they can not lift anything over 15 pounds for the first six weeks after surgery. Other activities, such as exercise, will also be restricted for several weeks or months. When scheduling mommy makeover surgery, it is critical to account for a lengthy recovery process.
How much is a mommy makeover?
The cost of mommy makeover in Salt Lake City, UT can vary significantly from case to case, as each patient's surgical plan is different. The knowledgeable billing team at Jerry Chidester, MD Plastic & Hand Surgery will discuss all of the economic aspects of mommy makeover surgery, including a variety of different payment and financing options.
Restore your pre-pregnancy body and look sexier than ever with mommy makeover in Draper, UT
If you are done having children and ready to finally look – and feel – more like yourself again, it may be the right time to consider mommy makeover surgery. Call our friendly team today to schedule your one-on-one consultation with renowned board-certified plastic and reconstructive surgeon Dr. Jerry Chidester, and discover how mommy makeover in Draper, UT can help you achieve the stunning and dramatic transformation you've been dreaming about!