What are the Various Types of Scar Revision?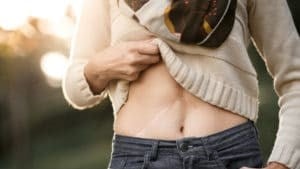 While scars as the body's natural way of healing after the loss or damage of skin, they are often a telltale sign of trauma that may be embarrassing. Some scars are large, dark, or unattractive. When they are on visible areas of the face and body, they can make patients feel self-conscious. Dr. Jerry Chidester of Salt Lake City, Utah is pleased to provide scar revision as a cosmetic procedure for men and women. His team of surgeons guide patients through the process of deciding if surgical or non-surgical scar revision is needed to achieve the best appearance and reduce embarrassment.
What is scar revision?
Dr. Jerry Chidester describes scar revision as an aesthetic treatment that can be used for patients who have scars originating from trauma or previous surgeries. The severity of the scar is evaluated to determine the best treatment option for an individual to minimize their appearance. There are several different solutions available that a patient can consider:
Steroids – steroid can be used to reduce the redness of specific scars such as keloid scars and hypertrophic scars. They can also flatten them by injecting the steroids directly into the scar to break down the collagen in the skin. These specific types of scars benefit from steroid injections because the collagen continues to form after the wound has healed, and they can become quite large and noticeable.
Dermabrasion – dermabrasion is a specialized treatment that helps by smoothing out the surface of the skin and addressing scars and wrinkles from the uppermost layer of skin. This procedure uses a special device that essentially "sands down" the skin.
Skin grafting – another method that is used by Dr. Jerry Chidester is that of skin grafting. This is the use of skin harvested from another part of the body and transplanted into the area where the scar is noticeable. It is important that the graft matches the skin's color and texture in the area being repaired or the final result may not be aesthetically pleasing.
Book an appointment with Dr. Jerry Chidester today!
If you live in or around the community of Salt Lake City, Utah, we welcome you to book a consultation with Dr. Jerry Chidester today by calling (801) 839-5557 and visiting in Suite 170 at 6322 South 3000 E.