Using CoolSculpting to Improve Body Contours and Adress Unwanted Fat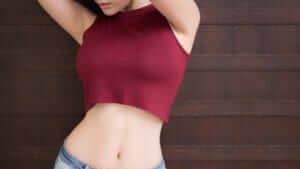 Patients who are interested in targeting unwanted fat in certain areas of the body that are problematic, such as the abdomen, without the need for plastic surgery, can ask Dr. Jerry Chidester and his team about the benefits of non-invasive alternatives such as CoolSculpting.
Understanding CoolSculpting
Many patients who hear of CoolSculpting are often unsure as to how the process works. CoolSculpting is a treatment that uses non-invasive, cooling technology that can essentially freeze fat in specific treatment areas. This eliminates the fat and provides better body contours for patients who are self-conscious about their appearance. This procedure has many benefits. It:
Is non-invaisve
Does not require anesthetics
Does not require incisions
Reduces fat gradually
Provides natural results
Does not harm the skin
Does not affect other tissues of the body
Is affordable
Is less expensive than plastic surgery
Does not carry the same risks as plastic surgery
CoolSculpting is performed under the care and attention of our team of professionals at Chidester MD Plastic and Hand Surgery. Dr. Jerry Chidester has years of experience in using the CoolSculpting device for patients who are ready to treat stubborn areas of fat on the body that do not respond well to diet and exercise. These trouble-spots are easy to treat and can be done with just a few sessions. While one session will provide noticeable reduction, many of our patients will benefit from several sessions completed over time and spaced weeks apart. The process takes time as the fat is frozen with cryolipolysis and is naturally flushed through the body over time. This eliminates the appearance of having "work done" and allows a natural appearance after treatments. Most patients with stubborn areas of fat are proper candidates.
Ready to discuss CoolSculpting?
Now is the time to make an appointment with Dr. Jerry Chidester to discuss your options at Chidester MD Plastic and Hand Surgery. His practice offers surgical and non-invaisve solutions for the skin and body, including CoolScultping for effective body contouring. Call (801) 839-5557 and visit the office at 6322 S 3000 E, Suite 170 in Salt Lake City, Utah to attend your consultation visit.