Understanding the Labiaplasty Procedure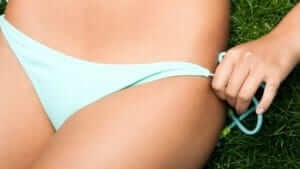 Women who are having concerns regarding their labia major or the labia minor (outer and inner lips of the vagina) may want to ask Dr. Jerry Chidester about possible surgical interventions to improve various aspects of one's life affected by the vaginal lips. At ChidesterMD Plastic and Hand Surgery, women in the area of Salt Lake City, Utah can address imperfections of the vaginal area with minimally invasive surgical procedures such as a labiaplasty.
What is a labiaplasty?
A labiaplasty is a procedure that is performed to address the lips of the vaginal area. This may be done for a few different reasons:
Women may be unhappy with the appearance of their inner and outer vaginal lips
Women may be experiencing discomfort with large or sagging lips while performing daily activities
Women may be experiencing discomfort during sexual intercourse because of the lips being intrusive
Women may have trouble keeping the area clean and maintain appropriate hygiene in the vaginal area
A labiaplasty is a surgery that is performed by Dr. Jerry Chidester to address loose or large lips that may be affecting a woman's daily life and may be causing them to feel self-conscious. This procedure is done right in our office under the care and attention of our plastic surgeons, and is typically performed under proper anesthetics for optimum comfort. Women who are appropriate candidates for this treatment are those who are affected by the size of their labia major and/or labia minor, are in good overall health and wellness, and are not planning on any future births as this can affect the tissues that have been operated on.
Interested in discussing options for plastic surgery of the vaginal area for rejuvenation?
Contact Dr. Jerry Chidester and the team at ChidesterMD Plastic and Hand Surgery in Salt Lake City, Utah to determine if you are a candidate for this procedure or other options for vaginal rejuvenation. We welcome patients in and around the community to call for an appointment at (801) 839-5557 and visit the office at 6322 S 3000 E, Suite 170 for their visit.