Transform your Post-Baby Body with a Mommy Makeover!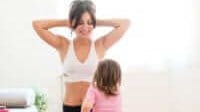 At Chidester MD Plastic and Hand Surgery, women who are self-conscious about the changes that have occurred to their body after pregnancy and childbirth are welcome to ask our team about the advantages of our popular "mommy makeover." Women in the area of Salt Lake City, UT who are interested in combining cosmetic treatments can speak to our team about this particular set of procedures.
What is a mommy makeover?
A mommy makeover is a procedure that involves treatment of various areas of the body at once. During pregnancy and childbirth, along with aging, many women notice issues such as:
Sagging, deflated breast tissue
Smaller breasts
Excess fat around the midsection
Loose skin on the stomach
These changes can make women feel self-conscious about how their body looks after they've had children, while also changing the way their clothing fits. By undergoing certain procedures, women can not only transform their appearance but do so while only going under general anesthetics once.
What treatments are included in this makeover?
Dr. Jerry Chidester consults with women to find out the areas of the body that are of concern. He can offer suggestions as to the treatments that can eb done to achieve better body contours and address excess or loose skin. These treatments may include:
Breast augmentation
Breast lift
Tummy tuck
Liposuction
Combining these services together and doing them all during one surgery is a great way to boost the confidence of women when they are unhappy with their post-childbirth contours. It reduces the amount of time needed to recover. Women considering these treatments can also work with our front office team to arrange a payment plan to make the entire procedure more affordable than ever before!
Schedule an appointment to learn more about mommy makeovers today!
Call Dr. Jerry Chidester and his team of professionals are here to help! Contact the office at (801) 839-5557 and visit the office in Suite 170 at 6322 South 3000 E. Patients can ask about mommy makeovers and any other cosmetic or reconstructive surgeries available in our state-of-the-art practice.