Restoring Your Youthful Appearance With Botox Injections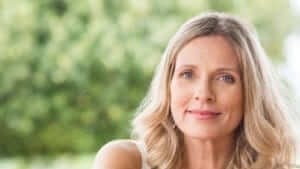 The formation of fine lines and wrinkles are often a concern for patients who want to maintain their youthful appearance. While we can't stop the aging process, we can help men and women turn back time and slow the process. This can be done with the use of cosmetic injectables. One of our more popular options is asked for by name: Botox.
Understanding how Botox works
Botox is an injectable that is administered directly into specific muscles of the facial area to reduce the formation and appearance of fine lines and wrinkles. Botox is a medication formulated with botulinum toxin type A which reduces muscle contractions. This in turn reduces the formation of wrinkles and folds that are caused by these dynamic movements. Botox injections can provide results that last approximately six months or longer, depending on how much is injected and how the body reacts to the treatment. Botox is best used for the upper third of the face, addressing crow's feet, glabellar lines, and forehead folds.
Who is a candidate for Botox?
Most men and women who have dynamic wrinkles are considered appropriate candidates for Botox injections. But to ensure this treatment is a possibility, the team at ChidesterMD Plastic and Hand Surgery encourages patients to book a consultation appointment with our team for a thorough evaluation, and to learn about other treatments that may be combined with this. For example, dermal fillers are a common injectable that can be combined with Botox treatment. This can provide patients with a "liquid face lift" that can improve one's appearance for many months. It can keep most patients from requiring more invasive treatments such as surgical face lifts and treat the earlier stages of aging. Patients are welcome to ask about combining services for more dramatic results!
Schedule a visit with our team today!
Ready to learn more about Botox and other cosmetic injections available at our practice? Contact the front office of ChidesterMD Plastic and Hand Surgery today to learn more about the advantages of our minimally invasive anti-aging services available in our state-of-the-art practice in Salt Lake City, UT. We are accepting new patients who are seeking dermatological treatment options for enhancing their appearance.
More Questions? Dr. Chidester provides more answers in the link below!
Botox Q&A
Botox Vs Dysport | Dr. Chidester teams up with Twin Tested to discuss!
Botox Vs Dysport