How The Breast Lift Procedure Can Enhance A Woman's Appearance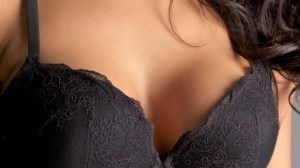 At ChidesterMD Plastic and Hand Surgery, women who are unhappy with the appearance of their body due to changes in weight or from pregnancy are often visiting to find out solutions that may be available. Dr. Jerry Chidester and his team are committed to helping others look and feel their best, boosting mood and self-confidence each and every day. Women who are experiencing sagging in their breasts are often great candidates for the breast lift procedure.
What Is A Breast Lift?
Due to aging or weight changes, women with larger breasts may notice that their breasts are lower than they were in the past. Women who have breastfed or experienced dramatic changes in weight may also notice that their breasts appear a little "deflated" as well. When these issues arise, our team of professionals may make a recommendation of a breast lift procedure. This procedure is done to help raise the level at which the breasts are naturally resting. It can also be incorporated with a breast augmentation procedure, during which the doctor will insert breast implants to add a cup size or two if patients desire. All of this can be done at once, reducing the need for later procedures.
Who Is A Candidate?
For any plastic surgery procedure, patients should be appropriate candidates before we begin. Patients should call our practice to book their consultation visit during which they are evaluated by our team. The evaluation is done and our doctor can make a recommendation regarding the treatment that would be best suited for the individual. This is also a great time for women to ask questions about the procedure, while learning about what is required during recovery time. In most cases, women only take a few days off of work and can return to most social situations soon after their procedure.
Interested In Enhancing Your Appearance With A Breast Lift Procedure?
Contact the practice of Dr. Jerry Chidester today of the Salt Lake City, Utah community to discuss your options. The practice is located in Suite 170 at 6322 S 3000 E and can be reached by phone for an appointment at (801) 839-5557.