How Scar Revision Services Can Reduce Or Eliminate Past Scarring On The Skin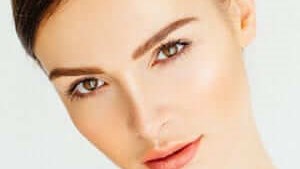 Salt Lake City, UT area patients who have prominent scars on their face or body, may feel self-conscious about their appearance. They may find that cosmetics fail to provide coverage, or they may want to have the scar removed because it reminds them of past trauma or injury that brings back negative feelings. Whatever the reason, patients in the community can ask the team at Chidester Plastic and Hand Surgery about the benefits of undergoing scar revision procedures.
What Is Scar Revision?
Scar revision is a unique way in which a professional such as Dr. Jerry Chidester can reduce or even remove the appearance of a scar that is caused by a past injury or surgery. Patients who are embarrassed by certain scars can improve the look while also enhancing their self-confidence.
How Is Scar Revision Performed?
There are many different methods of revising a past scar on the skin. Depending on the type of scar, the age of the scar, and the location of the scar, Dr. Jerry Chidester may make different recommendations. Some of the most common treatment options used for scar revision include:
• Subcison
• Excision
• Punch elevation
• Surface treatments (skin bleaching, chemical peels, microdermabrasion)
• Laser light therapies
• Dermal fillers (cosmetic injections)
Is Scar Revision Affordable?
Depending on the type of treatment performed, many patients do find that their scar revision procedure is relatively affordable. For many, the cost of treatment to regain confidence is worth every penny!
Who Is A Candidate For Scar Revision?
Any male or female patient who has a scar present on the face or body that wants to seek removal or even make the scar less apparent is welcome to book a consultation appointment with Dr. Jerry Chidester to learn about scar revision services.
Interested In Scar Revision?
Dr. Jerry Chidester and his team at Chidester Plastic and Hand Surgery welcome patients in the area of Salt Lake City, Utah to work with him to learn more about procedures available in this state-of-the-art practice, including scar revision options. The practice can be reached at (801) 839-5557 for an appointment at the office in Suite 170 at 6322 S 3000 E.