Enjoy Non-Invasive Body Contouring With Coolsculpting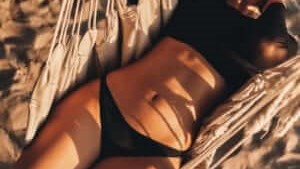 Dr. Jerry Chidester is a professional plastic surgeon in the area of Salt Lake City, Utah who offers patients in and around the community a variety of surgical and non-surgical solutions for the face and body. If patients are struggling with areas of unwanted fat deposits that are resistant to traditional methods of diet and exercise, they are welcome to book an appointment with the team to discuss solutions such as Coolsculpting.
What Is Coolsculpting?
Coolsculpting is a specialized procedure available with Dr. Jerry Chidester that provides fat reduction without surgery. This particular method achieves better body contours with the use of cryolipolysis. Like liposuction, it removes unwanted fat, but it does so without cutting into the skin. Instead, it freezes away fat through a specialized device that takes in the skin and cools it down to a temperature that results in long-term results. The fat in the treatment area is cooled down to the point that it is frozen and naturally flushed out through the body's lymphatic system. This causes permanent fat reduction in the areas treated with the Coolsculpting device. Without surgery, patients can enjoy improved body contours with permanent elimination of unwanted fat.
Who Is A Candidate?
Coolsculpting can be performed on most any patient who has unwanted fat on the body that they want to address. This can be done for patients who have fat in the abdominal area, where treatment is most effective. During an initial consultation appointment, patients can ask our doctor about whether or not they are effective candidates for treatment.
What Are The Benefits Of Coolsculpting?
Coolsculpting is:
• Effective at reducing unwanted fat in a specific area of the body
• Affordable for many of our patients, with financing options available
• Approved by the FDA for fat reduction
• Completely safe and non-surgical for areas of stubborn fat
Find Out More About Body Sculpting Without Plastic Surgery!
Call ChidesterMD Plastic and Hand Surgery today to discuss your options for body contouring with our high-tech Coolsculpting procedure. Dr. Jerry Chidester can be reached at (801) 839-5557 and is located in Suite 170 at 6322 South 3000 E.