Can I Sleep on My Side After Rhinoplasty Surgery?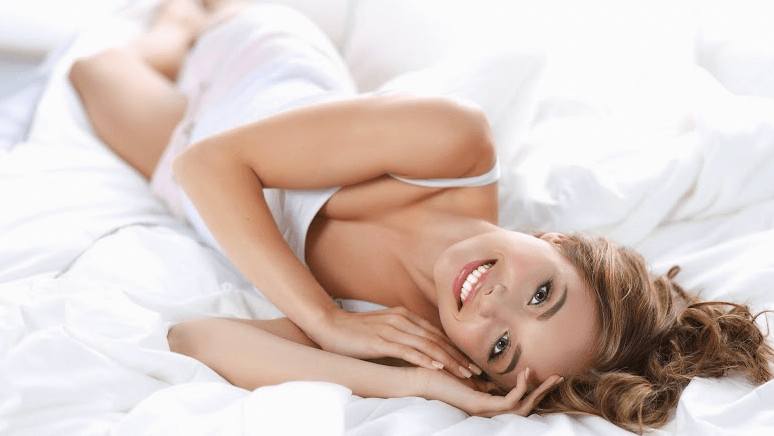 Recovery after cosmetic surgery may not be something you're looking forward to, but with the right approach and healthy habits, it may be smoother, more comfortable, and quicker than you're expecting. When it comes to rhinoplasty recovery specifically, patients should follow their aftercare guidelines closely in order to avoid complications — including delayed healing — and enjoy a successful outcome, both cosmetically and functionally. In this blog, Salt Lake City board-certified plastic and reconstructive surgeon Dr. Jerry Chidester (aka Dr. Chiddy), owner of Jerry Chidester, MD discusses some of the most important dos and don'ts after rhinoplasty, including how you should plan to sleep during your recovery after nose surgery.
Reasons for rhinoplasty surgery
There are many reasons why people get rhinoplasty surgery. In some cases, nose surgery is performed solely to enhance the aesthetic appearance of the nose. Other times, patients undergo rhinoplasty surgery for functional reasons. It is also possible to make both cosmetic and functional improvements to the nose in a single surgery. Some of the most common concerns that lead patients to choose rhinoplasty surgery in Draper, UT include:
Difficulty breathing
Deviated septum
Trauma (broken nose)
Snoring
Unhappy with the appearance of the nose
Large nose
Nose is too wide
Nose is too masculine
Bulbous nose tip
Upturned nose ("pig nose")
Hooked nasal tip
Large dorsal hump
Crooked nose
Flat nose
What to expect with rhinoplasty surgery
Following an initial consultation, Dr. Chidester will recommend the most appropriate type of rhinoplasty for you. Each case is further customized to help meet your specific anatomy, needs, and goals. The procedure itself is performed using general anesthesia as an outpatient surgery averaging about 1 – 3 hours, and you'll be discharged into the care of a family member or trusted friend to return home and begin your recovery.
A guide to rhinoplasty recovery
For the first 1 – 2 days after surgery, patients should focus on rest and sleep. Short walks to and from the bathroom or around the house are important for encouraging proper blood circulation, but patients should take care to avoid strenuous physical activity, including lifting anything over 5 – 10 pounds.
In the first 1 – 2 weeks of rhinoplasty recovery, patients can expect bruising, soreness, and congestion. Many patients choose to take about 7 – 10 days off of work after nose surgery, and makeup can then be used to conceal bruising thereafter. It can take 2 – 3 weeks for the majority of the bruising to resolve, and several more weeks for swelling to largely subside, after which time the final results of the procedure will begin to take shape.
Sleeping after rhinoplasty surgery
A popular question from rhinoplasty patients is how they should sleep after surgery. For the first several weeks, patients are encouraged to sleep on their backs with their heads and upper bodies elevated. This is particularly important in the first 1 – 2 weeks, as it helps to decrease swelling and also protects the delicate, healing tissues from becoming damaged. To prevent accidentally rolling on your side while sleeping after nose surgery, use extra pillows or rolled-up towels around your sides, or try sleeping in a recliner. Additional considerations for a successful and optimal rhinoplasty recovery include:
Do not blow your nose
Do not submerge your head
Do not invert your head
Do not wear glasses or sunglasses on the nose
Do not pull your clothing directly over your head/nose
Do not engage in strenuous physical activity or sports
Sleep on your back with your head elevated
By following Dr. Chiddy's rhinoplasty recovery guidelines closely, you can set yourself up for the most comfortable and efficient experience possible, allowing you to begin enjoying your newly enhanced nose sooner than you may think.
Get the nose you've always wanted with rhinoplasty surgery in Draper, UT
Stop being self-conscious or frustrated by the look and function of your nose. Take the first step toward finally getting the nose you've always wanted — and the one you deserve — by calling Jerry Chidester, MD to schedule your one-on-one rhinoplasty consultation with top Draper, UT board-certified plastic and reconstructive surgeon Dr. Jerry Chidester today.