Can Breast Augmentation Work For Droopy Breasts?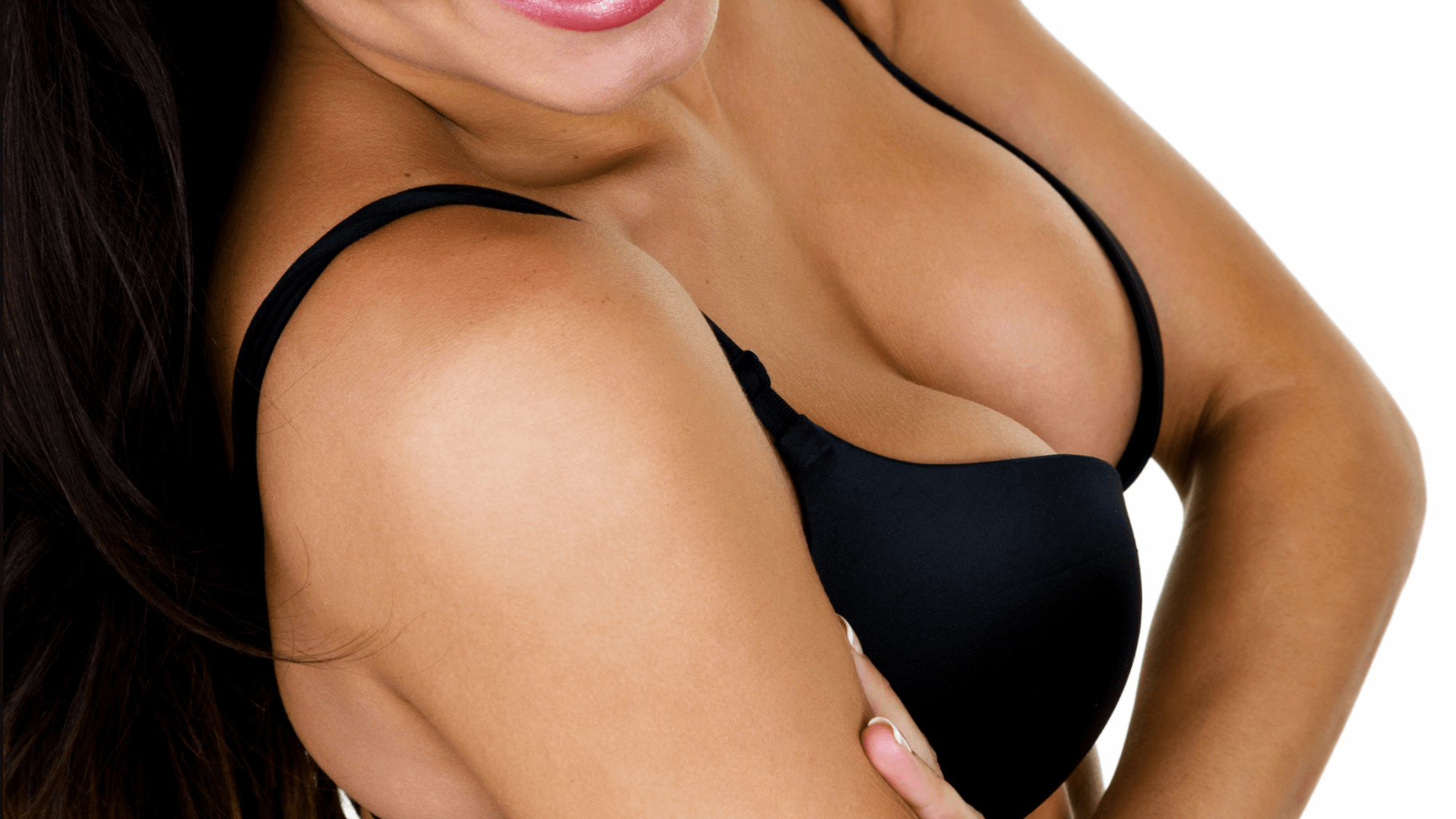 Nearly every woman will notice changes in her breasts over time, whether due to aging, pregnancy, weight loss, or gravity alone. One of the most common and frustrating complaints involving the breasts is droopiness. Having sagging breasts can understandably make a woman feel less feminine or attractive, and oftentimes this takes a toll on her self-esteem, relationship, and overall quality of life.
Award-winning board-certified plastic surgeon Dr. Jerry Chidester – affectionately known to his patients at Jerry Chidester, MD Plastic & Hand Surgery as "Dr. Chiddy" – understands the profound impact that drooping breasts can have on a woman's emotional health and happiness and is proud to provide the most cutting-edge cosmetic breast surgeries available in Draper, UT. Read on to learn more about how breast augmentation and other procedures can help to restore perkier breasts and give you the confidence you deserve.
What causes saggy breasts?
There are several potential causes of drooping breasts, many of which can be attributed to a loss of skin elasticity. These may include:
Aging
Weight fluctuation
Pregnancy
Breastfeeding
Genetics
Lifestyle
How can I fix droopy breasts?
Short of wearing push-up bras, there is little that women can do to correct sagging breasts on their own. Fortunately, cosmetic breast surgery offers the exciting opportunity to fix drooping breasts and restore a stunning, sexy physique with long-lasting results. Depending on the severity and nature of your concerns, Dr. Chiddy may recommend breast augmentation, breast lift, or a combination of procedures to help you achieve your ideal outcome.
Do I need breast augmentation or breast lift for sagging breasts?
As cosmetic breast surgery becomes more and more popular, the majority of women are at least somewhat familiar with the basics of both breast augmentation and breast lift in Salt Lake City, UT. However, it can often be difficult to understand which procedure may be most appropriate for addressing your specific concerns.
Breast augmentation alone is designed primarily to increase the size and volume of the breasts, though it can also help create a more appealing breast shape and overall look. Breast lift, on the other hand, aims to lift the breasts to a more appropriate position on the chest through excess skin removal and tightening. Depending on the extent of your breast sagging, the amount of loose skin you have, and whether you are also hoping to get larger breasts, Dr. Chiddy may recommend breast augmentation, breast lift, or both.
Will breast implants fix droopy breasts without a lift?
Formally known as mastopexy, breast lift surgery offers patients the opportunity to restore a more youthful figure by raising the breasts to a higher point on the chest and creating a more youthful, natural-looking breast shape. However, a breast lift does involve a series of incisions on the breasts that results in more visible scarring than with breast augmentation alone. For this reason, many women wonder whether getting breast implants without a lift can correct droopiness.
In cases of very mild sagging, placing implants may help to fill loose breast skin and create a more lifted appearance and/or natural breast shape without the need for a lift. These patients should keep in mind that their breasts will still be subject to the force of gravity, the aging process, and other factors, and they may begin to notice sagging again over time. Furthermore, if too large of an implant is placed in an attempt to fill out the breast pocket, the weight of the implant may contribute to further droopiness. In the majority of cases, the most dramatic and longest-lasting results for raising the breasts can undoubtedly be achieved with breast lift surgery.
How long do breast implants last?
Patients who undergo breast augmentation with saline or silicone gel breast implants can expect to enjoy their implants for up to ten years or longer before a revision or replacement procedure may be needed. While the implants themselves will retain their volume, it is important to remember that the skin, breast tissue, and other structures will continue to change as part of the natural aging process, meaning the cosmetic results of breast augmentation are not permanent. Some of the most common reasons for early replacement or removal of breast implants include:
Capsular contracture
Leaking implant
Implant rupture
Implant displacement
Implant malfunction
Unhappy with cosmetic result
Change in preference
Breast implant illness
Restore the youthful, feminine, perky breasts you once had with cosmetic breast surgery in Salt Lake City, UT
If you're like millions of other women, the appearance of your breasts plays a major role in your overall sense of femininity, sex appeal, and self-esteem. While pregnancy and other factors can certainly wreak havoc on your breasts, cosmetic surgery offers the life-changing opportunity to restore your confidence and youthful figure. To learn more about the benefits of breast augmentation and/or breast lift for sagging breasts, call the knowledgeable team at Jerry Chidester, MD Plastic & Hand Surgery to schedule your one-on-one consultation with board-certified plastic surgeon Dr. Jerry Chidester today. Every woman deserves to love her body, and we look forward to helping you achieve the look of your dreams with breast surgery in Draper, UT!