Breast Implants: A Look At Silicone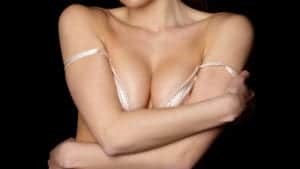 About 25 years ago, women who were interested in breast augmentation had no other option than to have saline implants placed. Due to issues with early silicone implants, not many women wanted them even if they were available. We have come a long way since those days. Now, more than 90% of the breast augmentation cases that are performed involve silicone breast implants. The safety concerns that existed in the early 90s have been virtually eliminated by restricting how silicone implants are made. If you are over the age of 22 and you are considering breast augmentation, you need to know what silicone implants have to offer, as well as what they don't.
Today's Silicone Implant
One of the most significant improvements in silicone breast implants has been the development of cohesive silicone gel. Many of the silicone implants that are used today are referred to as being "form stable." This usually means that there is a central chamber in which silicone gel is contained and an outer silicone chamber as well.
A Word About Gummy Bear Implants
Gummy Bear implants have a silicone structure that follows the inner-and-outer chamber model of other cohesive gel implants. Also, like any implant, a Gummy Bear implant can rupture. Where this type of implant might differ from other form-stable types is in its shape. Studies suggest that Gummy Bear implants add more volume to the upper pole of the breasts. This can seem advantageous, but it is essential to know that upper-pole volume is not a natural characteristic. When you are standing, your natural breast tissue will fall somewhat due to gravity. If you are interested in a more natural curve while still enjoying more fullness, you may want to lean toward Gummy Bear alternatives.
Breast Implant Shapes
Silicone breast implants come in round and anatomical shapes. The anatomical shape is referred to as a teardrop implant. An anatomically-shaped implant has more volume at one end, just like a teardrop. Because of this, it is critical that the implant is precisely situated in the tissue pocket. Shifting of this implant can distort the shape of the breast. Round implants are symmetrical, which eliminates shape distortion should shifting occur in the pocket. Adequately sized to your frame, round breast implants look entirely natural, without too much fullness at the top.
Breast augmentation is a highly customized procedure that we take our time planning. Start collaborating on your best shape by scheduling a consultation with our friendly team.