Seven Reasons Women Consider Breast Augmentation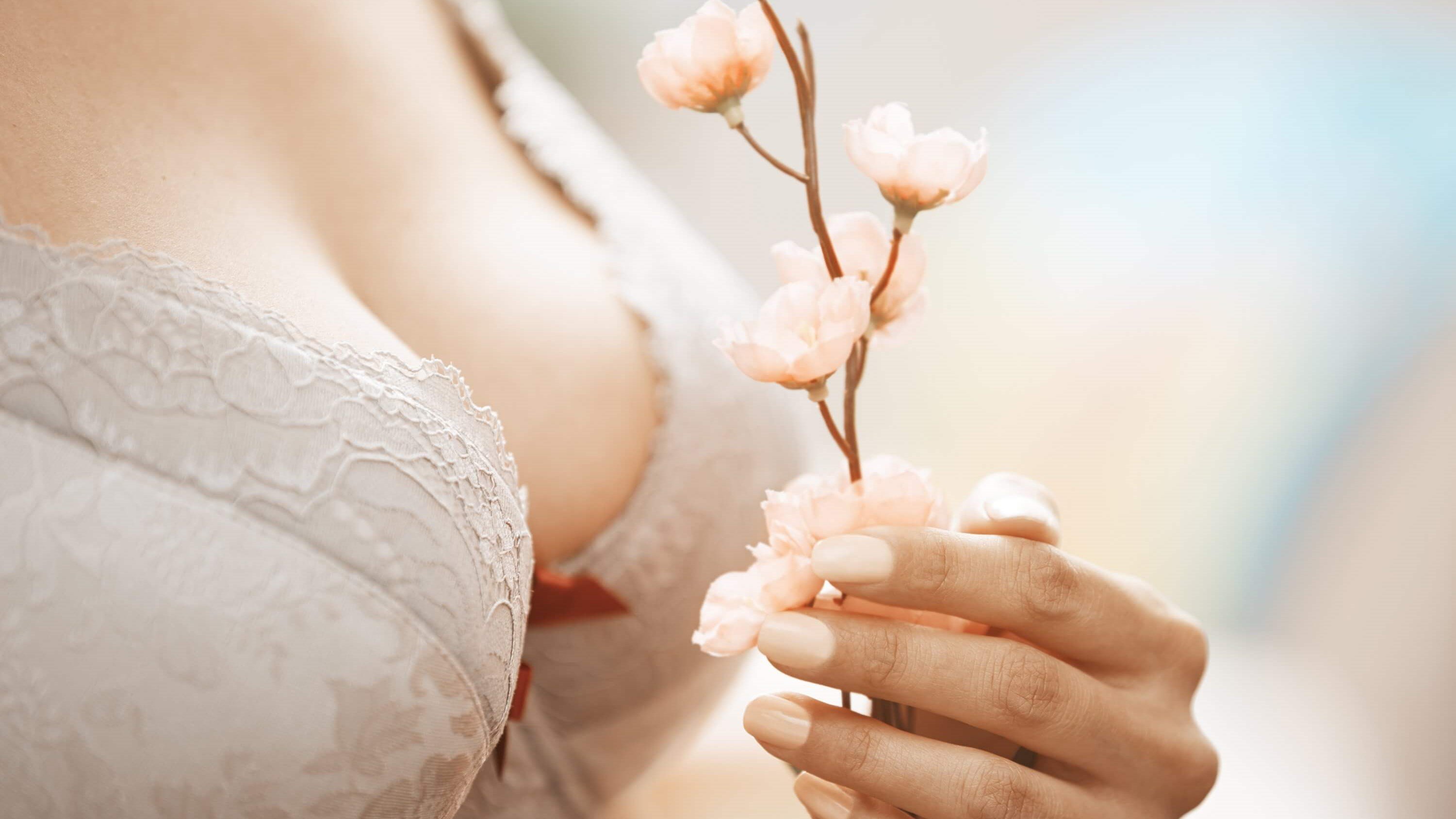 There's no question that breast augmentation continues to be one of the most in-demand procedures across the country year after year. With its ability to restore a more youthful, feminine figure and give patients a major confidence boost, it's easy to see why more and more women are choosing to get breast implants.
Board-certified plastic and reconstructive surgeon Dr. Jerry Chidester, known affectionately by his Draper, UT patients as "Dr. Chiddy," takes great pride in helping women achieve the body they've always wanted, feel more comfortable in their own skin, and enjoy long-lasting results with the latest, most innovative, and most effective cosmetic procedures and treatments available, including breast augmentation. If you are considering breast augmentation in Salt Lake City, UT, you are, certainly, not alone. Learn more about the procedure here, including why millions of women decide to get breast implants at some point in their lives.
Why should I get breast implants?
As with any cosmetic procedure, choosing to undergo breast augmentation is an extremely personal decision and should be carefully thought through. It is helpful to ask yourself why you are considering the procedure, how it may impact your life, and whether or not you are financially and logistically ready to undergo surgery. With its wide range of exciting and compelling benefits, there are many different reasons women decide to have breast augmentation surgery, including:
1. Restore pre-pregnancy body: Arguably, the most common cosmetic concern after pregnancy and breastfeeding is the dramatic loss of breast volume. Many women choose to have breast augmentation performed after they have finished having children – often as part of a larger mommy makeover procedure – to restore lost volume and feel more like themselves again.
2. Fill out clothing: Some women who are fit, healthy, and perfectly happy with the rest of their body often notice that certain styles of clothing are baggy in the chest area. Breast implants are a fantastic solution for enhancing your figure and filling out dresses, tops, and swimsuits more fully.
3. Achieve balance: Small-chested women often feel that they look unbalanced, particularly when they have curves elsewhere. Many patients choose to enhance their upper body with breast implants to achieve better proportions overall.
4. Get perkier breasts: Most women tend to notice their breasts becoming more saggy or droopy as they age. In some cases, the breasts appear "deflated," and the nipples may even begin to point downward. Breast augmentation with breast lift is extremely effective when it comes to achieving perkier breasts and a more youthful contour.
5. Feel more feminine: Countless men and women alike associate more voluminous breasts with femininity and beauty. When a woman has naturally small breasts or has experienced a change in her breasts after pregnancy or breastfeeding, she may, understandably, feel less feminine and less attractive. The stunning transformation that can be achieved with breast implants helps countless patients feel sexier and more feminine than ever.
6. Boost confidence: Not only does breast augmentation offer seemingly endless physical benefits, but the psychological impact it can make on the patient is profound. Many patients who undergo breast augmentation feel instantly more confident, often leading to improved relationships, more success at work, and a better quality of life overall.
7. Reconstruct breasts after mastectomy: For women facing mastectomy due to breast cancer, breast implants or breast reconstruction can be life-changing, helping them to feel whole again.
How is breast augmentation performed?
Breast augmentation with Draper, UT plastic surgeon Dr. Jerry Chidester is performed while the patient is under general anesthesia and typically takes about 2 – 3 hours. The specific details of surgery can vary from patient to patient depending on the type of implant used, whether or not any additional procedures are being performed, and other factors. During your initial consultation, Dr. Chiddy will evaluate your breasts, discuss your concerns and goals, explain all of your options in detail, and recommend a customized surgical plan that will best meet your needs. Our knowledgeable team will also help you make important decisions about your breast augmentation, including saline vs. silicone, your ideal implant size, and more.
How to find the best plastic surgeon for breast augmentation in Salt Lake City, UT
Selecting a qualified, experienced, board-certified plastic surgeon to perform your surgery is one of the most critical parts of the breast augmentation process. Don't hesitate to ask questions about your surgeon's training and experience, and take advantage of patient testimonials and before-and-after galleries to help you make the most informed decision possible.
Whether you are hoping to get your pre-baby body back, feel more comfortable and confident in your clothing, or achieve a gorgeous and dramatic transformation, breast augmentation may be the solution you've been looking for. Call our friendly team at Jerry Chidester, M.D. Plastic & Hand Surgery to schedule your one-on-one consultation with renowned board-certified plastic and reconstructive surgeon Dr. Jerry Chidester in Draper, UT, and learn more about the life-changing benefits of breast augmentation.