Understanding Gender Confirmation Surgery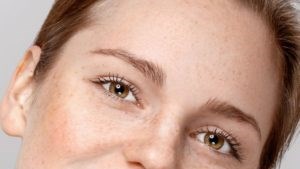 Gender confirmation surgery, sometimes known as sex reassignment surgery, is a procedure that is performed to alter a patient's physical appearance and the function of their sexual characteristics to change their gender. Transgender surgeries such as these are provided to patients who are interested in having their outer appearance match their inner desires. Dr. Jerry Chidester of Salt Lake City, Utah is pleased to offer this and other procedures for adult patients in the area interested in achieving their best appearance yet!
What type of gender confirmation surgeries are performed with Dr. Jerry Chidester?
There are many different types of gender confirmation surgeries that can be performed to help patients look more feminine or masculine depending on their personal transition. This may include:
Facial surgeries to make the appearance of the face more feminine or masculine
Enhancement of the chest area on a male patient to increase breast size
Reduction and removal of breast tissue on breasts to create a masculine appearance
Transformation of the male or female genitalia to reconstruct and improve appearance
Who is a candidate for gender confirmation surgery?
Patients considering gender confirmation surgery, or sex reassignment surgery, are urged to work with a professional to ensure they are emotionally ready and prepared for such a change in their appearance and lifestyle. Dr. Jerry Chidester consults with patients to determine if they are truly a good candidate for this or other cosmetic surgeries to look more masculine or feminine. Our team walks patients through the various procedures that can be performed, and takes the time to better understand the patients seeking surgical intervention. Patients should be of overall good health and wellness, and are serious about making these permanent physical changes to their body for better mental and emotional health.
Speak to a professional about gender confirmation surgery today
If you are interested in gender confirmation surgery or any other plastic surgery offered by Dr. Jerry Chidester, contact the practice at (801) 513-2639 to schedule a consultation appointment. Our practice is located at 6322 South 3000 East, Suite 170 in Salt Lake City, Utah and offers a wide selection of medical and cosmetic surgery solutions for patients in the community.